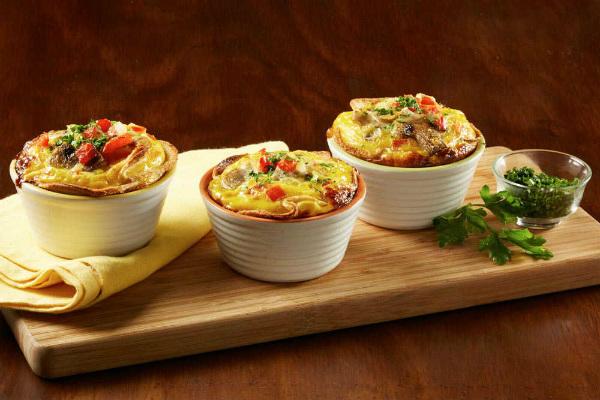 Ingredients
4 Slices of Bimbo® Large White Bread
4 Eggs
½ cup mushrooms (sliced)
¼ piece of onion , (finely chopped)
2 cloves garlic (finely chopped
Preparation
4 servings
Preheat oven to 356 ° F
Flaten bread using a rolling pin, then cut the slices of bread into circles using a circular cutter.
Spray some cooking spray on muffin cups or ramekins and place the slices of bread in each. (Set aside)
In a pan spray some oil and saute the onion, garlic, and other vegetables, season with a little salt and pepper.
In a separate bowl beat the eggs and add the vegetable mixture, stir again.
Divide the mixture into each mold and bake bread for about 15 minutes or until the egg is cooked . Remove from oven and add chopped parsley.
Tip: You can vary the filling ingredients for the quiche such as adding spinach, cheese, ham cubes etc.