The Bimbo® bear is our beloved brand representative with over seventy two years of history
Begin the journey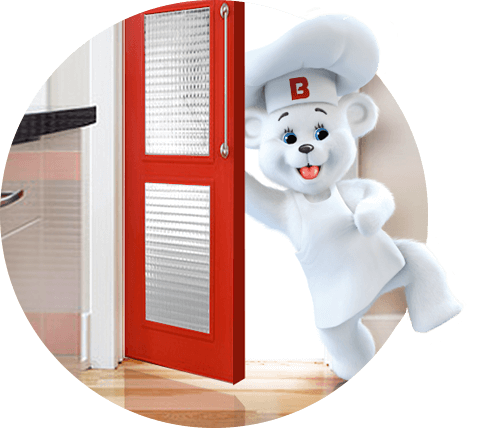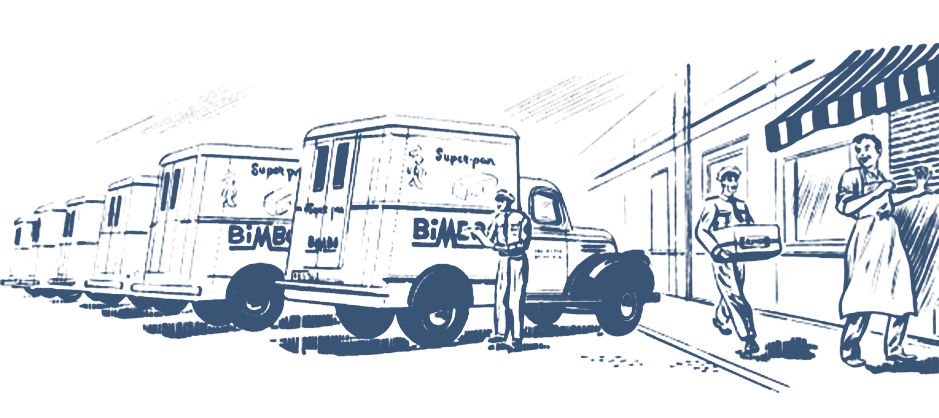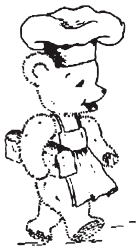 1945
DAWN OF THE OSITO BIMBO®
The first image of the Osito Bimbo® was drawn by Mrs. Anita Mata, who was inspired by the image of a bear she saw on a Christmas card received by Mr. Jaime Jorba. Alfonso Velasco modified the nose thus giving the character his first distinctive characteristic we all know and love today.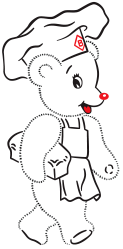 1947
A BIT OF COLOR
A couple of years later, the Osito underwent a slight modification. The illustration style became cleaner and more defined. Some red accents were added along with the B (from Bimbo®) on the chef's hat.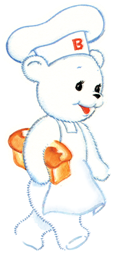 1957
THE FIRST DECADE
Taking advantage of the new printing processes, the character evolved to a full color version. His features became more rounded to help communicate and emphasize his tenderness and kind character.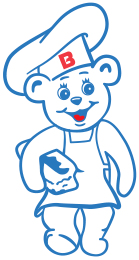 1980
A NEW PERSPECTIVE
The classic illustration style of the Osito evolved to a more linear version. For the first time he was seen on a frontal view, rather than a side view, letting his smile be seen by everyone!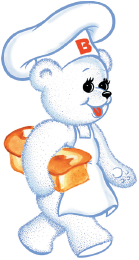 1985
BACK TO BASICS
A few years later, the Osito got a new look that was a mix of various styles of his predecessors. He regained the fluffiness and volume of the 1950's iteration along with some features that are now a trademark of how he looks today, such as his smile, eyelashes and nose as well as his tongue and paws.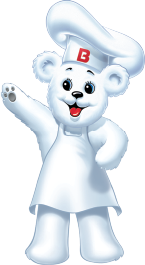 1995
A DIFFERENT STYLE
By the mid 90's, the style of the Osito became more animated to make him more cheerful. The general outline resembles fur but the inside of the body remains clean, emphasizing only light and shadows on the body, chef's hat and apron. His eyes now display a blue iris, making them look more jovial.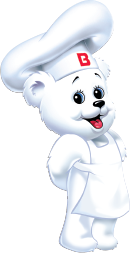 1998
EMPHASIZING TENDERNESS
A few years later, the Osito was modified to make him look younger, more like a cub. His proportions changed to represent his new age with his head noticeably larger than his predecessors.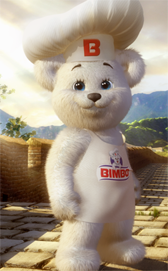 2007
ALWAYS IN THE VANGUARD
Bimbo® has always been characterized as being in the vanguard of technological development and the Osito, as its spokesman, must be as well. He leaves his 2D and cartoonish appearance behind to join us in the 3D world!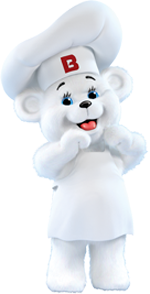 2012
A SPOKESMAN LIKE NO OTHER
Nowadays, Osito has recovered some features that were lost during his first transition to the 3D world, like the whiteness of his fur or the clearly distinctive blue iris in his eyes. His physique is leaner than predecessors but he keeps some rounded attributes in the ears, cheeks and paws.
An added benefit of these modifications is that they also help with the printing processes. As the main spokesman of the brand, his presence on every package is of the upmost importance!