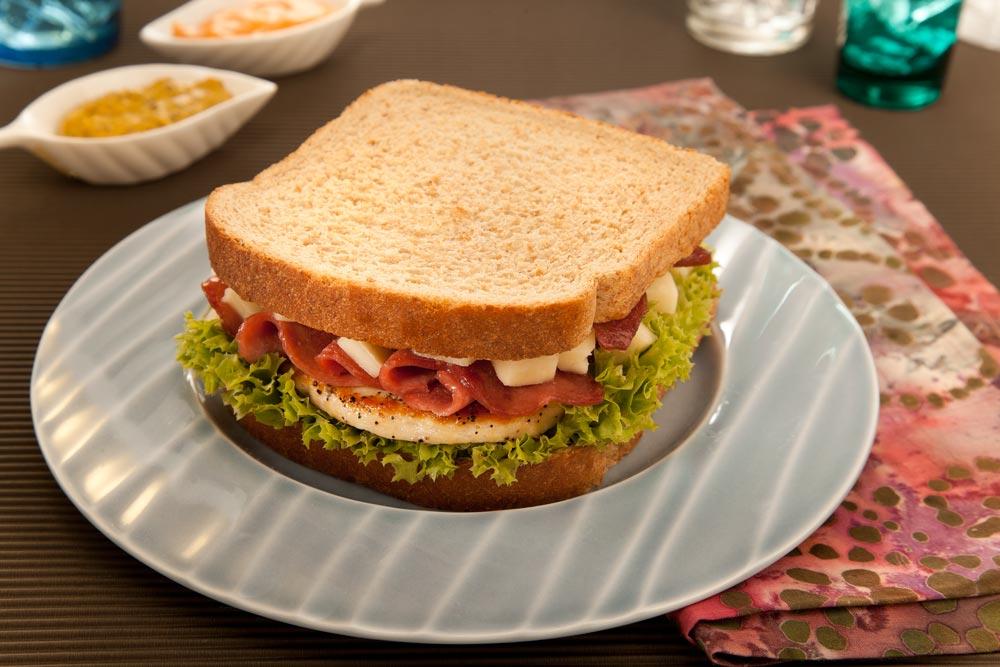 Ingredients
8 slices of Bimbo® Wheat Bread
2 oz. of honey and mustard dressing
4 Chicken cutlets
2 oz. of smoked bacon
4 leaves of lettuce
2 oz. of Manchego cheese into small cubes
8 slices of turkey bacon
Salt and pepper
Preparation
4 servings
Season the chicken and roast on the grill
Fry the bacon.
Mix the chicken, bacon, cheese cubes with honey mustard dressing .
Over a slice of Bimbo® 5 Wheat Bread, place a leaf of lettuce then add the chicken cutlet, after place a slice of cheese and 2 slices of turkey bacon on top and cover with a slice of bread.