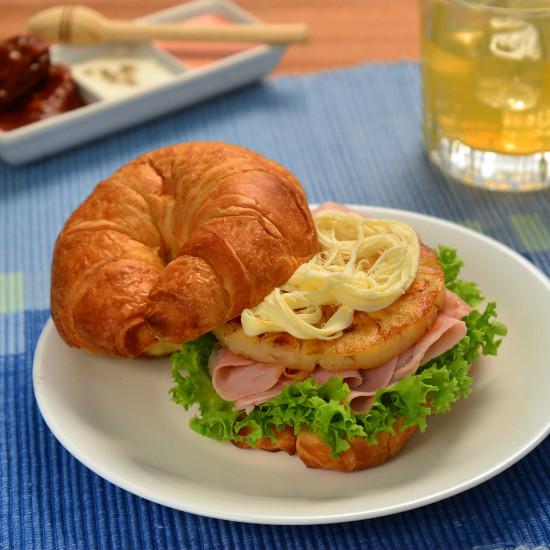 Bimbo® ham Croissants with grilled pineapple
Ingredients
4 Bimbo® Croissant
4 slices of pineapple
4 tablespoons chipotle dressing
8 leaves of romaine lettuce
8 thin slices of ham
4 oz. light Oaxaca cheese shredded
Canned chipotle
Preparation
4 servings
Using a nonstick pan roast pineapple until golden brown.
Open Bimbo® Croissant and spread chipotle dressing.
Add romaine lettuce and slices of ham.
Add the shredded Oaxaca cheese, chipotle (to your liking), and then add a slice of grilled pineapple.
Add a little more lettuce, cover with other half of the Croissant Bimbo® and serve.